UQ Marine Biodiversity Roadshow
Sunday 20 June 10:00 am to 1:00 pm
Suttons Beach Park, Redcliffe - near the Surf Lifesaving building
Visit the shores of Moreton Bay for a guided exploration of marine habitats and biodiversity.
This biannual event is held in spring and autumn. It features activities and information that focus on habitats and organisms living in the bay, including:
guided shore and intertidal walks led by UQ researchers
displays of shorebirds, turtle skeletons, and microscopic creatures
citizen science projects in Moreton Bay, including CoralWatch and Reef Check
recordings of dolphins, snapping shrimp and singing fish.
All activities are free, family-friendly and suitable for all ages.
Register for guided walks when you arrive. Please bring sun protection and wear closed shoes that can get wet.
To find out more, email marine@uq.edu.au.
---
UQ Marine Science Experience Day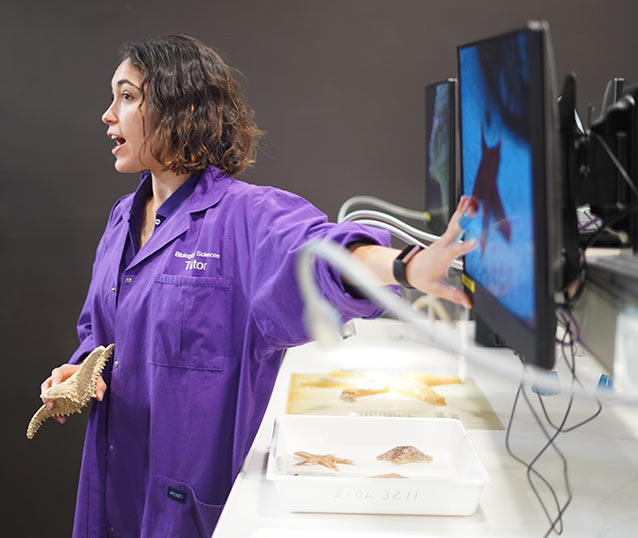 Future students, teachers and interested members of the public can experience a day in the life of a marine science student at the UQ Marine Science Experience Day.
The annual event includes an interactive lecture, hands-on lab activities, and a discussion about careers and UQ study programs.
To find out more, email enquire@science.uq.edu.au.
---
Moreton Bay Research Station Open Day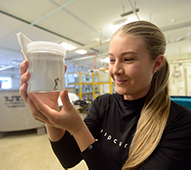 Every year, UQ's Moreton Island Research Station opens its doors to the public for open day.
Meet UQ researchers, students and station staff, and learn how their efforts are helping to understand and preserve local marine and terrestrial environments. 
Activities include research talks, equipment demonstrations, cruises, traditional knowledge sharing walks and art workshops.