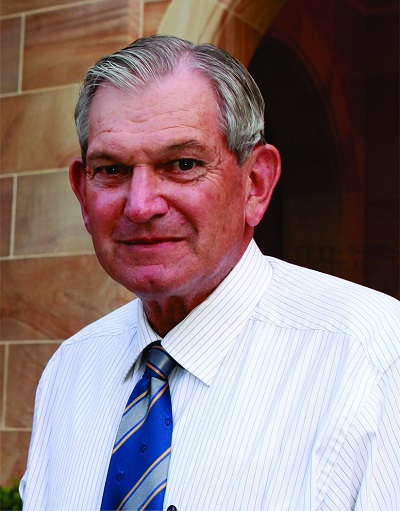 The University of Queensland's Honorary Professor John Jell AM, lauded geologist and reef scientist, has been recognised with a 2021 Queen's Birthday Honour.
Professor Jell has been made a member in the General Division (AM) for his significant service to environmental science education and geological societies.
To celebrate his achievement, we had a chat with John to learn more about his six decades in research and teaching in the School of Earth and Environmental Sciences, his most memorable moments, and what advice he has for current and future science students.
This remarkable career began in 1957, when a fresh-faced John Jell enrolled for a Bachelor of Science majoring in chemistry at The University of Queensland.
Under the tutelage and mentoring of celebrated UQ geologist and palaeontologist, Dorothy Hill, John was encouraged to enrol in several geology subjects, and so began a lifelong passion and dedication to environmental science.
"Dorothy was such an inspiring lecturer and person and due to her influence, I soon became completely fascinated in researching and teaching," said Professor Jell.
"Working with her for five years provided me with a shining example of what it means to be a true researcher and taught me so much about teaching.
"So positive was her influence on me early on that, in just my third year of study, I became a tutor for first year practical classes, and so began my 60-year career of teaching at UQ."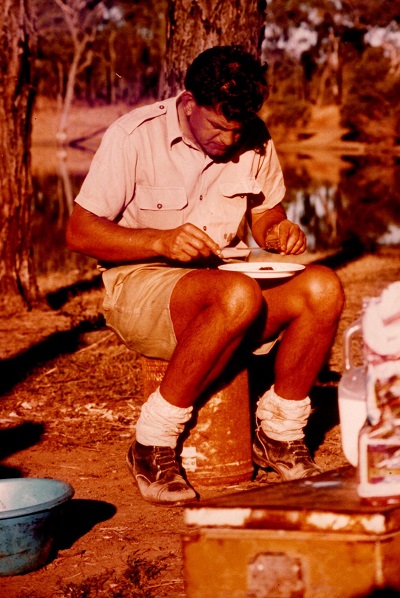 When it comes to his storied research career, John's fascination for geological mapping and coral biostratigraphy began while he was completing his honours degree in 1960, and continued to the present day.
"With the encouragement of then Professor in Geology, Dr Graham Maxwell, I went over to Heron Island Research Station as a field assistant, which really kindled my fascination with the origin and structure of the Great Barrier Reef," he said.
The world-class marine station is headed by UQ and is dedicated to offering researchers, students, and teachers unrivalled access to one of the world's most biodiverse marine ecosystems.
Professor Jell would end up dedicating 50 years to the station, initially working alongside Dorothy Hill and a team of researchers to learn more about the growth and microstructure of corals.
"My subsequent reef research was aimed at understanding the origin of the Great Barrier Reef, its structure and the controls on the type and distribution of its 3500 reefs," said Professor Jell.
"I also organised numerous courses on the Great Barrier Reef for UQ Continuing Education, other universities and schools, and international conferences.
"Heron Island became a second home for me, where I spent many Christmases with my family, and I have wonderful memories of my time there."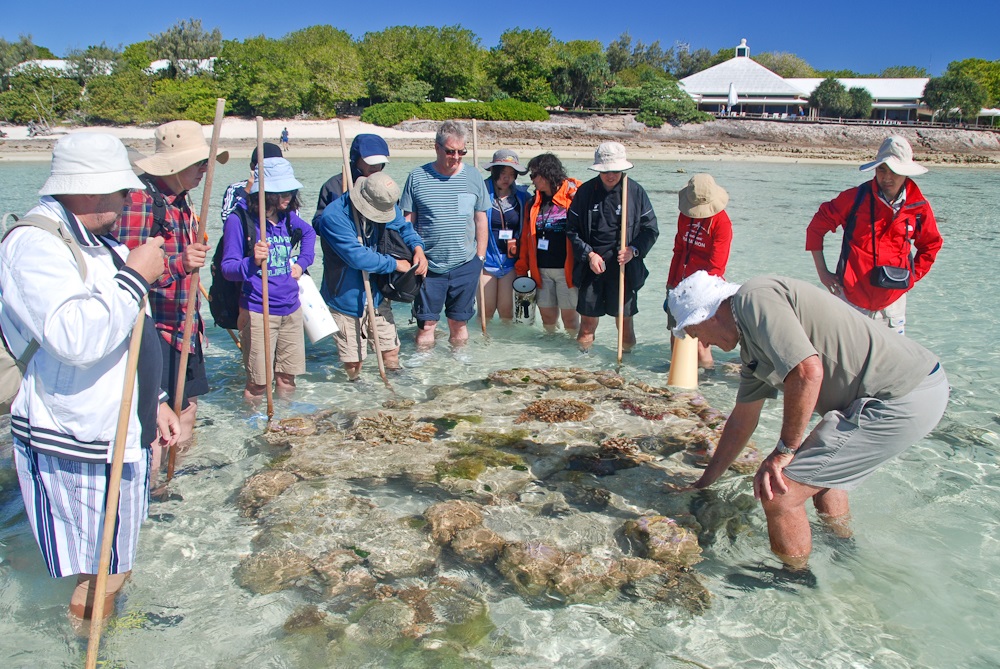 Professor Jell's memorable career is scattered with highlights, including working closely with Dorothy Hill, but his most memorable career moment came in 1971 at a conference in Siberia.
"I will always remember seeing the first images taken with UQ's new electron microscope, which were a thousand times higher magnification than we could obtain with the best light microscope," he said.
"I presented these images to the first International Conference on Fossil Cnidaria (corals) in Siberia and the audience was completely amazed.
"I think everyone knew at the time that a new era in the understanding of the microstructure of corals had begun."
Professor Jell continued taking geology excursions out to Heron Island Research Station until 2015 and said he looks back on his career as a researcher and teacher fondly.
He stressed that he enjoyed field teaching the best, whether out bush or on the reef.
"Throughout my career, I tried to the best of my ability to serve the university, scientific societies and the community in whatever role was required of me," he said.
"But I know that it is only with the support of my late wife and family that I was able to enjoy such a successful career.
"I am also extremely grateful to the University of Queensland for the opportunity to pursue this career and for the mentoring of Dorothy Hill."
With the insight that comes from 60 years of dedicated research, Professor Jell's advice to the next generation of science students is simple: stay focused and hungry.
"Don't get hung up on setting goals, do your research, follow your interests and take opportunities when they arise," he said.
"It's so important in your research to never compromise on scientific rigour."
Media: Dominic Jarvis, dominic.jarvis@uq.edu.au, +61 413 334 924.