Better medicines, food, fertiliser and electronics are on the way, with new Australian Government funding to bolster marine bioproduct innovation.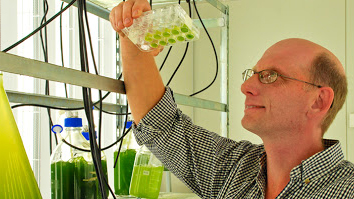 Australia's Marine Bioproducts Cooperative Research Centre (MB-CRC), which includes University of Queensland researchers, has received $59 million, to help transform Australia's emerging marine bioproducts sector into a sustainable, clean and globally-competitive industry.
UQ Professor Peer Schenk said the funding will help lay the groundwork for Australia's coming underwater industrial revolution.