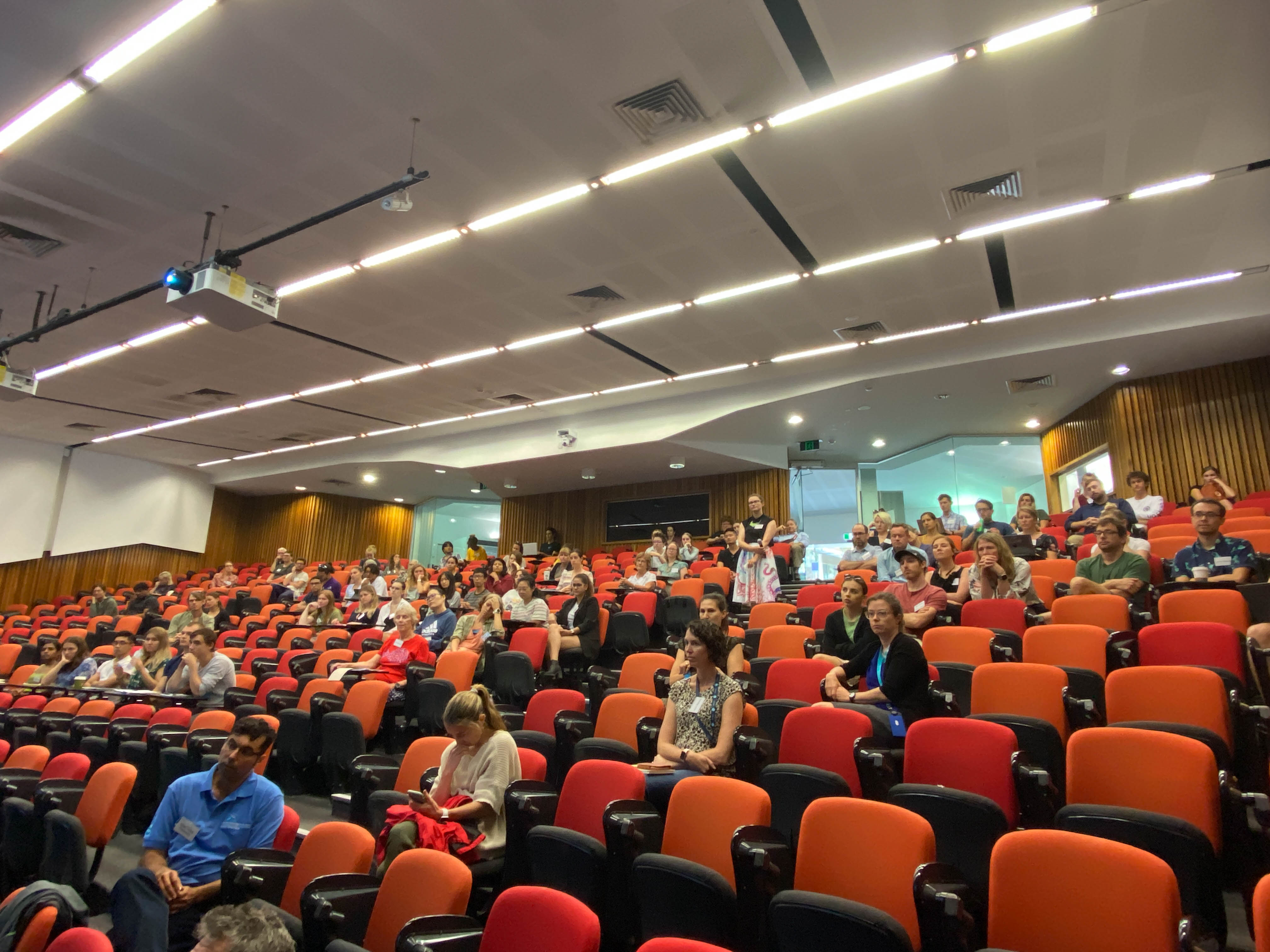 The Centre for Marine Science is celebrating 10 years of our flagship event, TalkFest, which began as a way to bring together UQ academics working
on marine-related projects. The event has expanded to provide a platform for both postdoctoral researchers and academics to share their research, and many fruitful collaborations have arisen from networking over the lunch breaks. Over time, we have seen increasing engagement from government and non-governmental organisations interested in the marine research being conducted at UQ, a trend that we believe will continue into the future.
TalkFest is held bi-annually on the Friday of orientation week ('O-week') in both semesters, with our first TalkFest for 2023 held on Friday 17 February. The event saw researchers from across UQ and other external organisations present on a range of topics, including seaweed farming and sea rights in Indonesia, large-scale microalgae production, and benthic ecology. 
The event was well attended by staff and students from across the University, and attendees were pleased to hear from such a diverse line-up of speakers. We would like to express our sincere thanks to the Goodman Foundation for their ongoing support of TalkFest. We greatly appreciate their enthusiasm and engagement with our events, and support for our marine researchers.