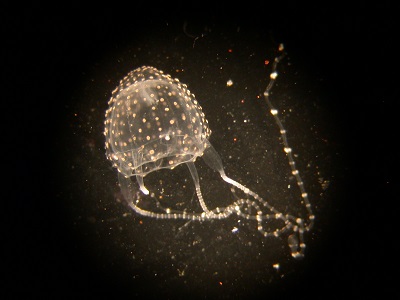 With its ability to deliver hundreds of thousands of venom injections at once, the box jellyfish has been labelled the most lethal creature known to humans.
The Irukandji jellyfish is another deadly risk for beachgoers— only two centimetres in diameter, its transparent body is hard to spot.
The main safety advice is to completely avoid sharing the waters with these jellyfish, especially as current anti-venoms don't always work.
The Institute for Molecular Bioscience houses one of the largest libraries of venoms in the world, and Professor Glenn King carries out venom-based drug discovery to find treatments for a variety of conditions such as stroke, chronic pain and epilepsy.