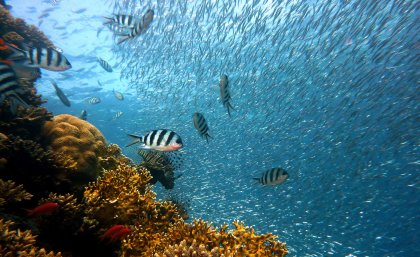 A new approach to tackle conservation decisions in 3D marine environments could lead to better conservation outcomes.
3D spatial conservation prioritisation was developed by University of Queensland PhD student Ruben Venegas-Li of UQ's Biodiversity Research Group, led by Associate Professor Salit Kark.
Dr Kark said the technique would help overcome one of the key problems with current marine conservation mapping and planning.